Romanian Prime Minister Marcel Ciolacu highlighted Romania's solidarity with Israel and Ukraine and commitment to their security during his back-to-back trips to the two countries. During the visits, the Prime Minister underscored the need for collective security arrangements with all of its international partners.
Mr. Ciolacu landed in Israel on Tuesday, October 17, to meet with his Israeli counterpart, Benjamin Netanyahu. Prime Minister Ciolacu expressed Romania's support to the Israeli people and condemned the terrorist group, Hamas. He further called for facilitating humanitarian corridors in Gaza and respect for humanitarian law. "Partners and friends must demonstrate their solidarity," Ciolacu said, stating that Romania "the atrocities committed by Hamas, a terrorist group that holds the population hostage to satisfy its extremist interests."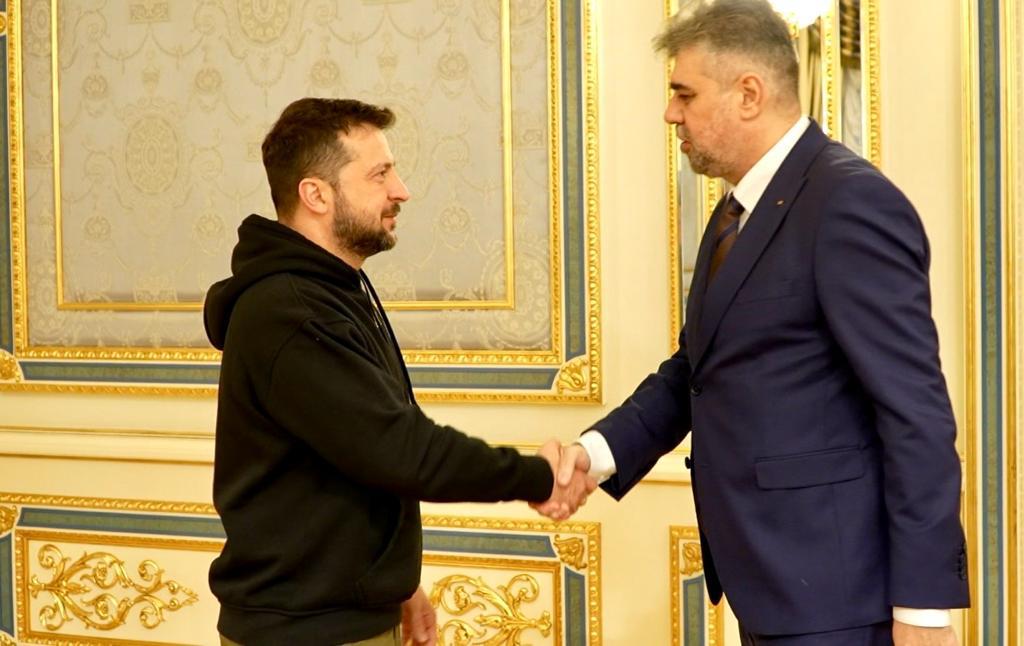 Prime Minister Ciolacu arrived to Ukraine on Wednesday, October 18, to follow up on his previous discussions with Ukrainian President Volodymyr Zelensky and Prime Minister Denys Shmyhal in Bucharest. In addition to meeting with President Zelensky, Mr. Ciolacu met with his Ukrainian counterpart, Prime Minister Denys Shmyhal and organized for the first time a Government to Government meeting between Romania and Ukraine. He met also the leadership of Verkhovna Rada Chairman Ruslan Stefanchuk while in Kyiv. During the G2G meeting the two Prime Ministers signed key bilateral documents for the future cooperation of the two countries. Two of them are a bilateral agreement for a road bridge over the Tisa river and a memorandum "ensuring the safe transit of Ukrainian products and a strategy on the development of border crossing points between Ukraine and Romania and related road infrastructure." Six new border crossings will be open and nine existing ones together with the adjacent infrastructure will be developed and modernized. This infrastructure development will make a massive impact in the future process of reconstruction of Ukraine in terms of logistic capabilities. Additionally, Mr. Ciolacu negotiated and settled with the Ukrainian leadership to recognize the Romanian language as the official language of Ukraine's Romanian minority, thereby providing the Romanian diaspora their voice and removing a roadblock to the country's European Union aspirations.